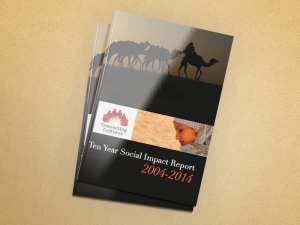 Connecting Cultures Impact Report
The most important question anyone can ask us is 'does what you do on Connecting Cultures actually make a difference for the
better'? This is a question that is simple to ask, but extremely complicated to answer.
The days we spend in the desert each year with such exceptional young people leave us inspired, and confident that despite the all-pervading atmosphere of 'doom and gloom', the future is in safe, capable and informed hands.
We believe that what we do here in Oman does make a positive difference. In this report we reflect on our first ten years, and share evidence with you that we hope helps demonstrate our effectiveness.