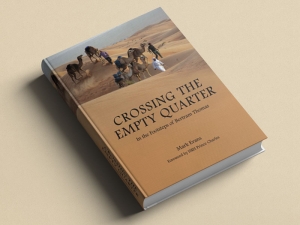 Now on Sale!
Crossing The Empty Quarter – In the footsteps of Bertram Thomas
Arabia's vast Rub Al Khali desert is one of the world's most extreme and inhospitable environments, and in 1930 the race was on to become the first European to cross what is the biggest sand desert on earth. 85 years later, another team of Omanis took on the challenge.
Crossing the Empty Quarter is a large format celebration of the journey in all its aspects. Combining extensive photography – both archive and contemporary – with an authoritative yet highly readable text, this book is a unique exploration of the region as it was more than eighty years ago, and as it stands today.