Mark Evans, MBE, FRGS.
Based in Muscat, Oman, Mark Evans is an experienced desert and polar explorer and guide, writer, speaker and wilderness advocate.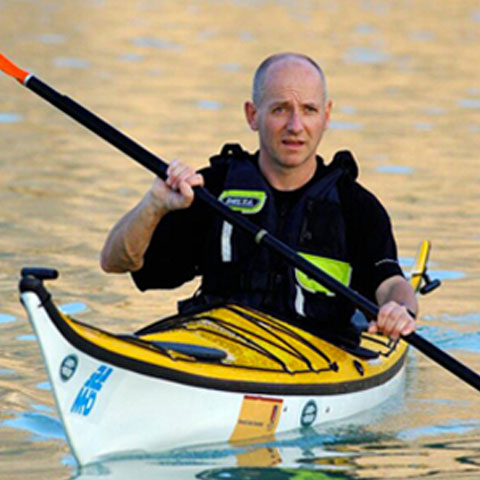 He acts as a consultant in the fields of expedition logistics, risk mitigation and fund-raising. Twenty two years spent living and travelling extensively in Arabia, backed up by 80 day camel expeditions, a 49 day crossing of the Rub Al Khali, a 55 day 1,700 km solo kayak journey from UAE to Yemen, and remote 4×4 journeys throughout Saudi Arabia and Oman, give Mark an unrivalled knowledge of the area.
Mark's entrepreneurial spirit has seen him play a leading role in raising more than 30 million GBP funding from corporate and government sectors in the past twelve years for exploration and education. He is currently the Executive Director of Outward Bound Oman, the first Outward Bound school to be established in an Arabic speaking country.
A gifted communicator, Mark has written four books, and delivers thought-provoking, entertaining and engaging lectures to both public and corporate audiences all over the world; he speaks with passion and insight, whilst connecting bush to boardroom. His latest book, 'Crossing the Empty Quarter', with a foreword by HRH The Prince of Wales, was published in December 2016
His creativity in the field of outdoor education and youth development saw Mark recognised as a Pioneer to the Life of the Nation at Buckingham Palace in 2003. In 2004, to address the polarisation of cultures, Mark established the Connecting Cultures initiative, later recognised by the United Nations Alliance of Civilisations as one of the world's leading civil society initiatives.
A fellow of The Explorers Club in New York, Mark is a proud Patron of The Andrew Croft Memorial Fund. In 2011 he received an MBE for services to intercultural understanding, and in 2018 was made an Honorary Fellow of The Royal Scottish Geographical Society. In 2019 Mark was awarded The Geographical Award by The Royal Geographical Society, and The Rawabi Prize by The Saudi British Society.
Twitter reports: Please check your credentials (keys) ( Response: Forbidden )
You can contact Mark using one of the following.